ABOUT
Marilyn Cruickshank
Professional Organizer & Productivity Consultant
Creative Simplicity, LLC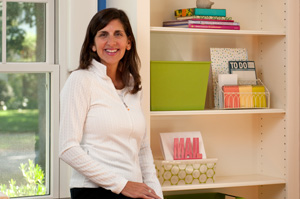 Marilyn brings her passion for organizing, strong listening skills, easygoing manner, and love of orderly surroundings to Creative Simplicity. Her background in education and museum work sharpened her already strong organizational skills by honing her attention to detail, design sense, creativity, and ability to break projects down into simple, doable steps.
Marilyn has helped residential, business & non-profit clients, class and workshop participants, friends, neighbors, and family members get organized & become more efficient. E-mail her today to set up a free initial phone consultation.
Connect with Marilyn on LinkedIn.